What is nergame
Nergame is more than just a game. It's the platform where we want to bring our philosophy to life and show that everyone has control of their own history. That is why our users have the opportunity to take action from the moment they decide to stop being spectators and overcome the challenges we offer them with the intention that they can overcome themselves.
The app
Nergame is a multimedia platform dedicated to interactive entertainment and focused on today's public. The platform's working is very simple. There are 2 types of users, the players, and the viewers. The players are the users in charge of doing the challenges and stream it live through their mobile phones. Also the players can earn some very interesting rewards to complete the daily quests. The viewers are in charge of validating that a challenge has been completed correctly by casting their vote.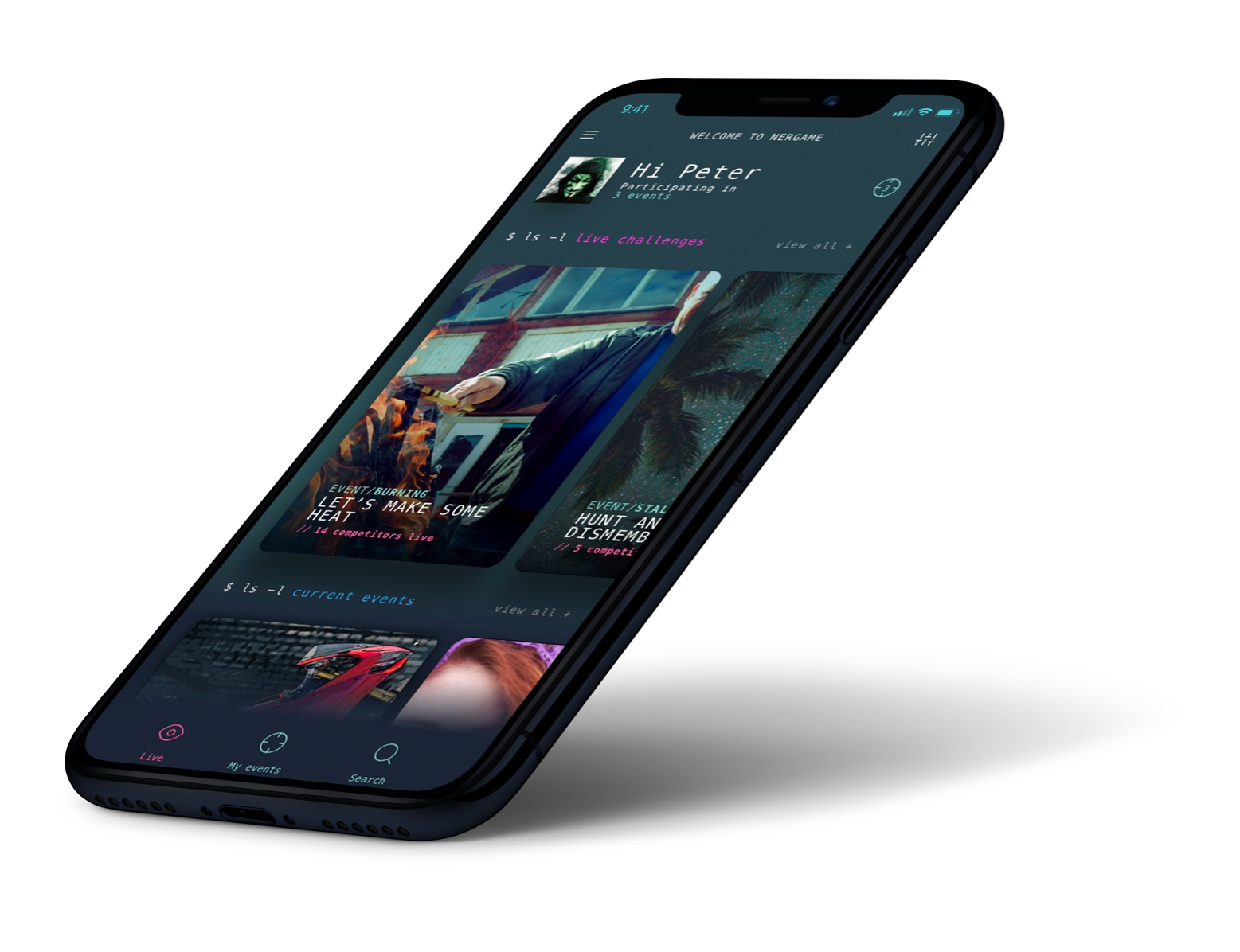 Roadmap
This is the main goals that we have done and we will do in the future.
1st quarter of 2021
Improvement of the live streaming quality on the platform
02/04/2021
Launch of the ICO Nercoin NERC Cryptocurrency
2nd quarter of 2021
Launch of the Beta platform with the MVP version available for IOS and Android devices.
Launch of the stable version including direct interaction functionalities between players and viewers.
3rd quarter of 2021
Add a new benefits system for players and viewers.
4th quarter of 2021
Add the interaction of the other platforms like Twitch, Facebook, Instagram, Twitter, Youtube, Whatsapp, or Telegram.
Implement an alternative camera system for the challenges using different devices.
1st quarter of 2022
Launch of the first Nergame challenge professional competition.
3rd quarter of 2022
Create a self betting system between players and viewers.
Nercoin
NERC is a token used as change media for the event participation inside the Nergame platform. As with the other BEP20 tokens, all the interactions with NERC are inside the Binance Smart Chain network. This blockchain and its wallets are widely used these days and its use is very simple.
Buy Nercoins on
More information about Nercoin
Nerc distribution
The total NERC supply is: 7.000.000